The Best 55+ Active Adult Pickleball Community in Arizona
(Located North of Tucson)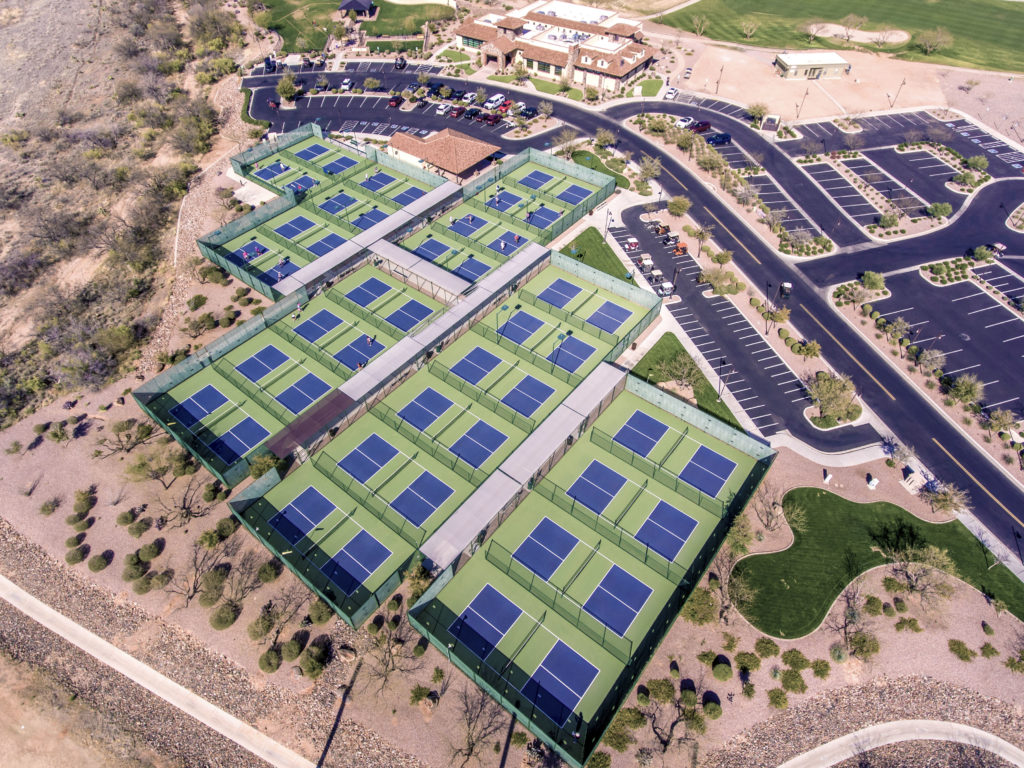 The SaddleBrooke Ranch Pickleball Club is the largest sports activity here at the "Ranch". Pickleball is the fastest growing sport for seniors in America and as such, residents enjoy the benefits of great exercise, competition, and numerous friendships developed through the sport.
By joining the SaddleBrooke Ranch Pickleball Club you are welcome to participate in coaching sessions for new players, play either non-competitive or competitive play aka "round robins" and tournaments with other Pickleball Clubs.
What you can expect by joining the SBR Pickleball Club:
A playing program for all skill levels covering beginners, novice, intermediate and advanced players including men's doubles, women's doubles and mixed doubles format. (time)
Be the voice of pickleball to and with Robson management (voice)
Promote the game of pickleball to SaddleBrooke Ranch residents and guests (recruit)
Programs to enhance pickleball safety, skills and knowledge for all levels and
combinations of play (develop)
Encourage social camaraderie off courts - as well as on courts (socialize)
Play and skills development outside SBR (compete)
USAPA sanctioned tournaments (host)
Build an SBR pickleball brand internally and externally via the club logo and colors on apparel and accessories (promote)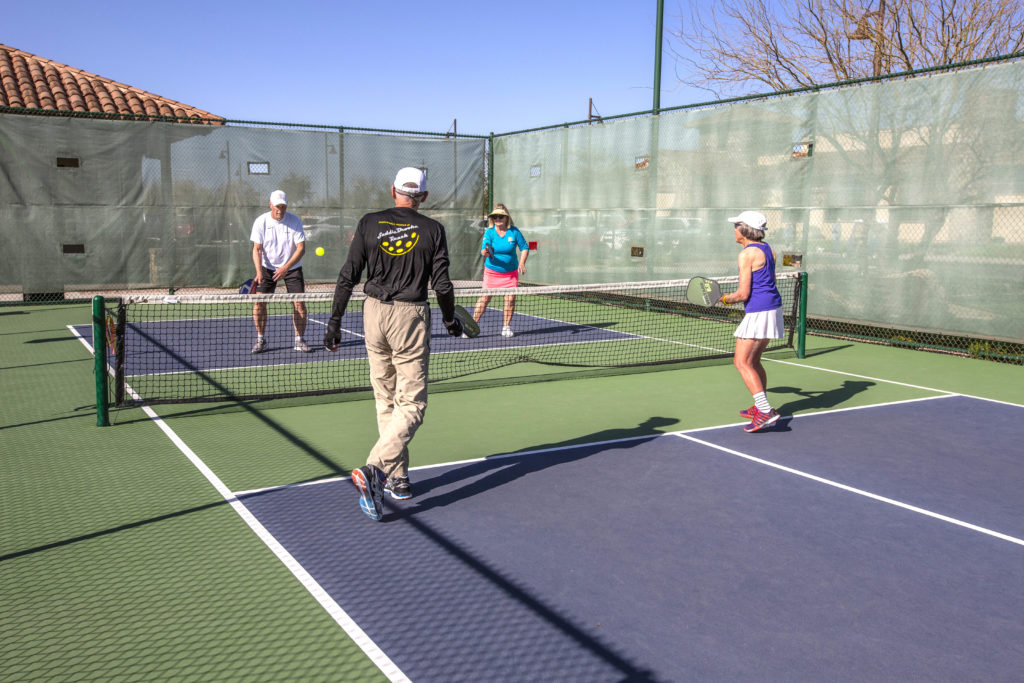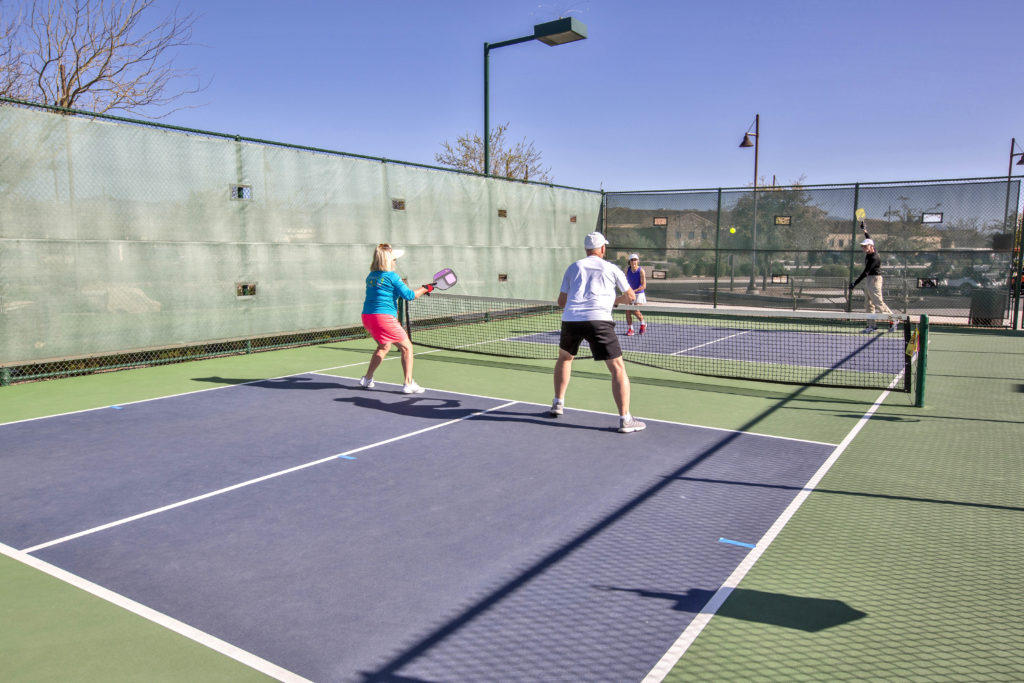 The mission of the SBRPA is to establish the SaddleBrooke Ranch Adult Community as a premiere pickleball community serving all skill levels and formats of play, thereby promoting the passion and sport of the game both inside and outside the community.
Saddlebrooke Ranch Pickleball Court Complex includes 24 courts, bathrooms, shaded ramada, sitting areas, office, cold water dispensers, and the use of automated pickle ball server(s).
Only a few places offer the pursuit of life's most pleasurable activities…in one of the most perfect locations.  With a stunning setting on rolling Sonoran Desert terrain, SaddleBrooke Ranch is located just north of Tucson.  Breathtaking mountain vistas surround the community from almost every direction including the majestic Santa Catalina Mountains.  Live here and you will discover people like you, who share your enthusiasm for life.  People devoted to making friends and making the most of what SaddleBrooke Ranch can offer.  There is simply no better place to call home.