The Best 55+ Active Adult Golf Community in Arizona
(Located North of Tucson)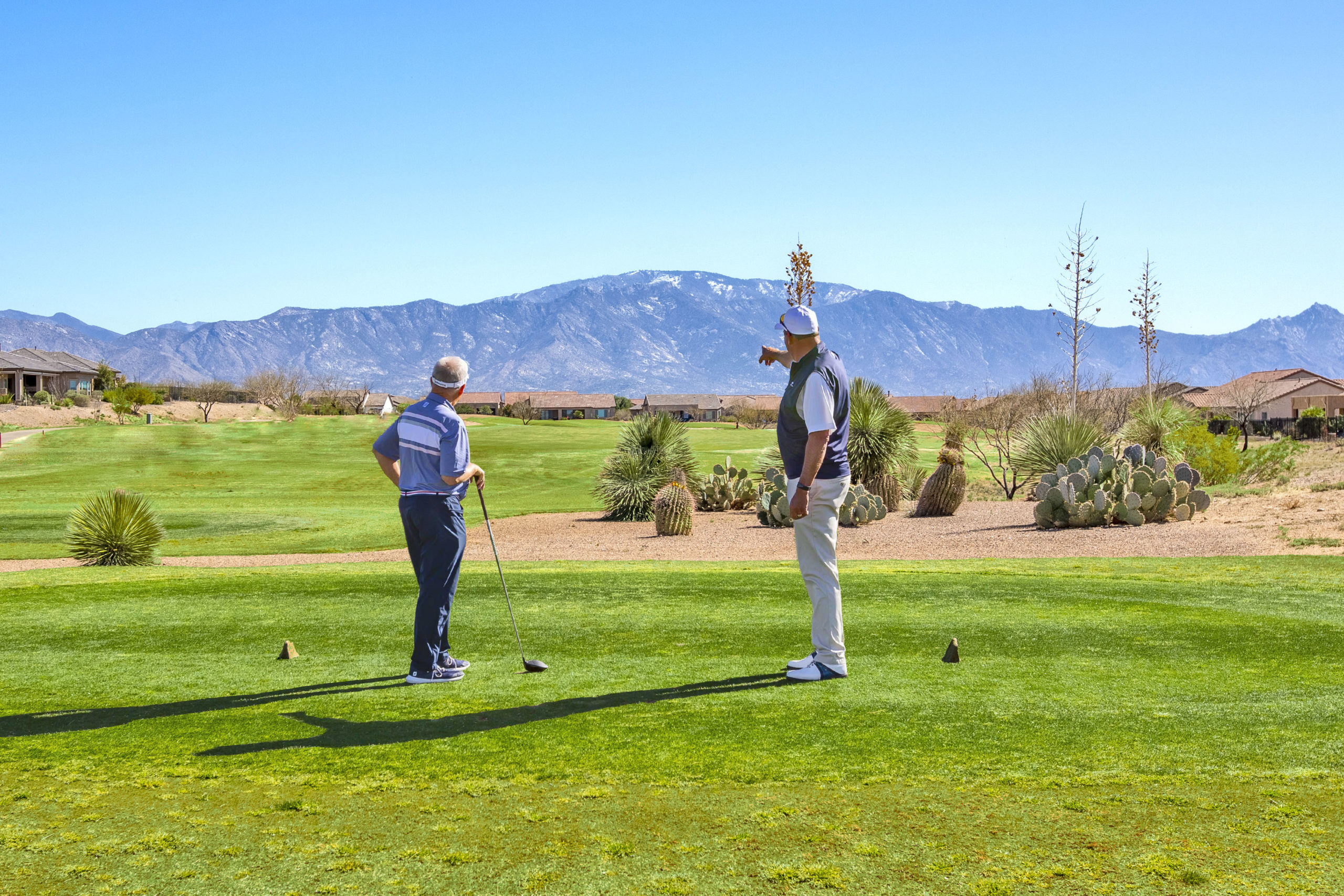 Making the most of its beautiful setting, the SaddleBrooke Ranch Golf Club 18-hole championship golf course is located on a mesa with breathtaking vistas of the natural desert landscape. Drop by your home course, where the golf staff greets you by name, and enjoy a day with friends on the links.
As a Resident of a Robson Resort Community, you can play golf at all seven Robson Resort Communities across Arizona and Texas at the low Resident rate. * Get your golf buddies and take a road trip! Enjoy great weather and championship golf while you tee it up at all of the Robson Resort Golf Clubs. Expect the home course treatment because you always have the home course honors at any Robson Resort Community.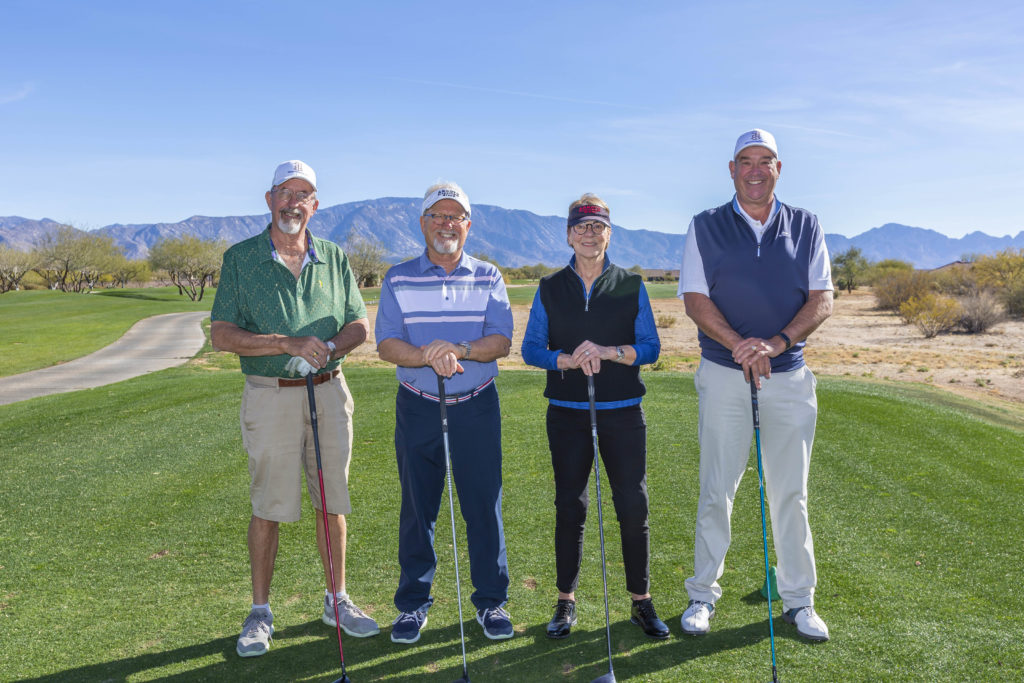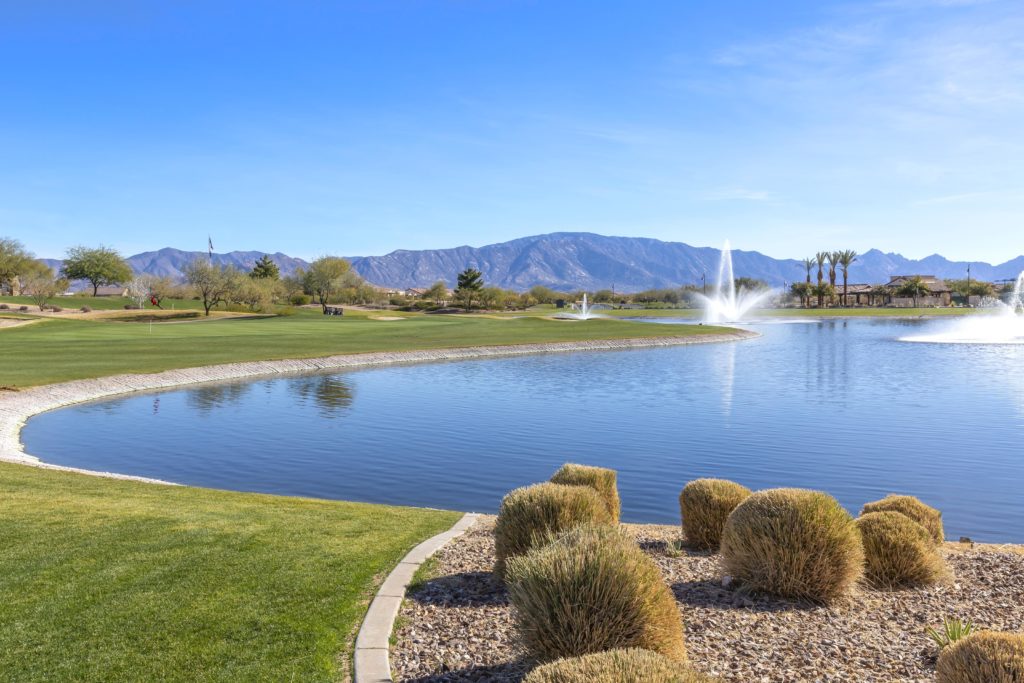 Designed by the Tom Schroeder team, the 18-hole championship course meanders through lush green desert terrain with natural washes and mountain views from almost every direction. Mounds, hollows and bunkers surrounding large, receptive greens offer an enjoyable challenge for novices as well as avid golfers.
SaddleBrooke Ranch Golfing Community SaddleBrooke Ranch Oracle AZ is among the newest championship golf courses in the Tucson area. Built in 2007 with a classic course design, this 18-hole championship course rambles through abundant and surprisingly green desert terrain. Golfers with Saddlebrooke Ranch Golf Club tee times are sure to enjoy the impressive panoramic views of mountains and arroyos in every direction. With various mounds, hollows and challenging bunkers surrounding large and approachable greens, visitors and frequent golfers from the area will enjoy a challenging and unique golf experience at SaddleBrooke Ranch Golf Club. With numerous mesas and vistas accenting the natural desert landscape, and more than 250 beautiful desert and drought-resistant trees planted throughout the golf course corridor, it is no surprise that golfers with Saddlebrooke ranch tee times tend to view this course as highly prized and loved by golf enthusiasts and the community whose homes share this fantastic scenery with the course. With a year-round season, SaddleBrooke Ranch tee times are guaranteed to offer numerous options that can easily fit into any golfer's schedule, all of which offer outstanding course conditions and playability.
SaddleBrooke Ranch Golf Club showcases all of the highlights of golf in Tucson, Arizona. As a result of the course design, all 18 holes provide a good test and challenge for low handicappers, high handicappers and anyone in between. With five sets of tees to choose from and generously wide fairways, Saddlebrooke Ranch Golf Club tee time bookers and members are able to feel comfortable off the tee which results in a more enjoyable golf experience. Regardless of the tee chosen, the course rewards thoughtful play through the many challenges and obstacles presented to golfers and SaddleBrooke Golf Club tee time bookers at this course. Length varies by tee, but golfers can expect to see course lengths ranging from 5054 to 6875 yards with slopes ranging from 110 to 129 and ratings from 65.8 to 72. With various recovery shot opportunities, immaculate greens, a course that favors playability and various slopes, ratings and lengths, it is easy to see why this Arizona course has grown into a must-golf destination for anyone looking to book a top-notch tee time in the area. In addition to offering Saddlebrooke Ranch tee times being available to the public, outstanding course conditions and a golf experience that perfectly showcases the stunning Arizona scenery, SaddleBrooke Ranch Golf Club in Tucson, AZ features both a putting green and driving range on the premises. Teaching professionals are available to help improve form and overall ability, and cart rentals are available for your round.
Located in the North Tucson area, the retirement golf community called SaddleBrooke Ranch Golf Club borders the Santa Catalina Mountains. The course meanders through the high Sonoran Desert, incorporating natural washes into the design and providing stunning mountain views from almost every hole. Abundant desert flora and fauna further enhance the rugged, gently rolling terrain.